IP Hider Pro
6.1.0.1
Bounce around
If you've done nothing wrong then you have nothing to hide, right? Well, not so much. We live in an age of political correctness, so hiding your IP address may be required to watch YouTube videos that your country leaders deemed "inappropriate".
IP Hider Pro presents a list of proxy servers to which you can connect in order to redirect your Internet traffic. Browsing while connected will look as if you're browsing from somewhere else, and so on. However, don't confuse this with what we call VPN these days. You've signed no contract with these proxy servers. So think twice before submitting important information while linked to one.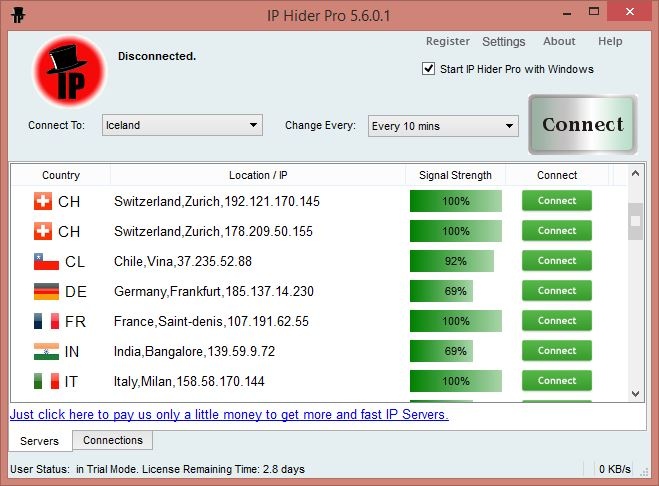 What's nice is that you can exclude certain programs from accessing the net via these links. For example, you can set so that only a specific browser uses IP Hider and all other traffic goes through the normal avenue. The interface is neat, connections are established quickly and although the full package is not free, there are sensible options like a monthly subscription and a limited license.
---
Add a review
Tell us your experience with
IP Hider Pro
6.1.0.1
RELATED PROGRAMS
Our Recommendations
---
---
---
---